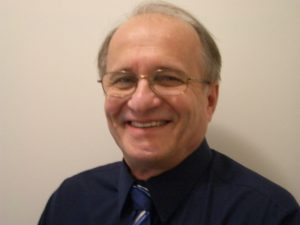 We are committed to your privacy. Lake Property Law, PLC does not disclose your personal data. For more information, read our Privacy Policy.
Charles G. (Chuck) Hoffman is a member of Lake Property Law, PLC, which is located in Ann Arbor, and represents clients throughout Michigan. It is a law firm that specializes in titles, boundaries and rights in lands adjacent to and under inland lakes and, also, estate planning, wills, powers of attorney and residential real estate transactions.
Chuck graduated from the University of Michigan with a Bachelor's Degree and from Detroit College of Law in 1978. Within a year, he was voted in as attorney for a city and road commission in Northern Michigan. Later, he was named as an attorney for two other county road commissions as well as having served several townships for over 30 years. In addition, he has maintained a private practice, primarily in real estate and probate law. For his entire career, he has been representing buyers and sellers with all types of residential real estate, probating many large and small estates and drafting wills, financial and health care powers of attorney and other instruments so that estates are passed efficiently and with the least financial burden. The following are just a few of the many areas of practice that make up his 40 plus years of experience:
Land Titles
Buying and Selling All Types of Real Property
Roads and Streets
Easements and Licenses
Real Property Taxation
Estate Planning, Wills, Powers of Attorney
Highways, Roads and Streets
Subdivisions and Home Owners Associations
Municipal Law
Boundary Law
He has been practicing in Ann Arbor for nearly 7 years. He served as Co-Chair of the Real Estate Section of the Washtenaw County Bar Association from 2015-2017.
Chuck has spent a good portion of his years in practice concentrating in lake matters, primarily representing road authorities in protecting the public's access interest. His latest several years of concentration have been devoted to titles and interests in the land under lakes and rivers and in the lands adjacent to them. It is an area that has wrongfully received little or no attention as title companies exclude lake bottoms from coverage and, title searches are rarely performed. As a result of all those years of practice and recent intensive research, he has a comprehensive legal knowledge of titles, boundaries and rights on both sides of the water's edge. He is in the process of writing a book regarding this subject matter.