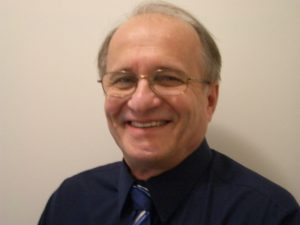 We are committed to your privacy. Lake Property Law, PLC does not disclose your personal data. For more information, read our Privacy Policy.
Charles G. Hoffman is the founding member of Lake Property Law, PLC, located in Ann Arbor, and represents clients throughout Michigan. The law firm specializes in titles, boundaries and rights in lands adjacent to and under water bodies.
Charles is a graduate of the University of Michigan and Detroit College of Law. He served as an attorney for a city, several townships and road commissions in Northern Michigan for a period of over 30 years. In addition, he has practiced in the real estate field for 40 years. Presently, he is primarily focused on inland lake upland (usually subdivisions) and bottomland ownership and rights. Charles has developed an expertise in bottomland ownership and rights in inland waters, whether they be lakes, ponds, rivers or streams. He has a firm knowledge base of Michigan's bottomland history, and an understanding of state and federal law regarding the entire subject matter. In the process, he has discovered methods to quickly determine titles and rights in lakes, rivers, streams and water covered lands all over the state. Additionally, he knows the law regarding the boundaries and limits of these waterways, and the extent of any federal, state and local regulation.
Charles also understands that there is a vast difference in those underwater titles and legal rights between Southeastern Michigan and the remainder of the state, and knows the reasons. He realizes that the subject matter has been, and remains, unforgivably misunderstood to the detriment of surveyors, attorneys, realtors, title insurers, appraisers, assessors, lenders, insurers, state and local governments, buyers, sellers, owners and the public.
The following are just a few of the many areas of practice that make up his 40 plus years of experience:
Land and Bottomland Titles
Boundary Law
Easements and Licenses
Subdivisions
Highways, Roads and Streets
Municipal Law
Real Property Taxation
Buying and Selling Lake and Residential Property
Estate Planning, Wills, Powers of Attorney
He has been a resident of Ann Arbor for 8 years. He served as Co-Chair of the Real Estate Section of the Washtenaw County Bar Association from 2015-2017.